Strolling librarian — the Kerala girl who distributes over 500 books a month on foot
Go to remote areas to deliver books to tribal children. Photo: Brian Rapsey, Positive Footprints – World Nomads
Text size: A- A +
F.or for as long as I can remember reading has been one of my greatest joys. The way in which authors build a world through their writing and manage to spark a reader's imagination continues to surprise me. I believe that reading stays on our minds much longer than what we see.
When I was a kid, I read all kinds of stories to my father, who loved to listen to them. He did not receive much education and therefore could not read. I took it upon myself to read entire books to him. I would keep him updated on events around the world by reading the news. I would even read the text on packaging and anything with packaging that was delivered to our home by the grocery store! On my father's behalf, I wrote letters to our relatives and friends and then read them aloud so he could check what I had written. Perhaps this is how my love for reading began, and it grew with age.
It was the same love that made me choose the job of "walking librarian" at the Pratibha Public Library, an offshoot of the library movement in Kerala. The library was built in 1961 in my village of Mothakkara, Talanth Mananthavady, Wayanad District, Kerala. This region is home to beautiful rivers, small waterfalls, farms and a wide variety of birds and plants and is surrounded by lush green mountains.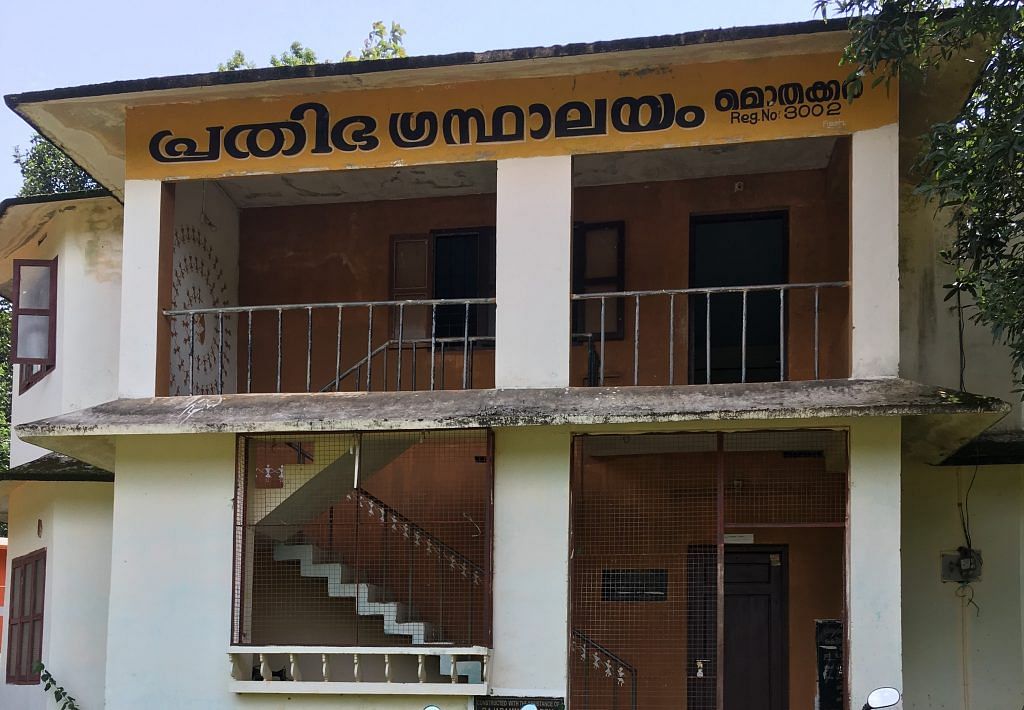 Pratibha Library in Mothakkara Village. Photo: Kabani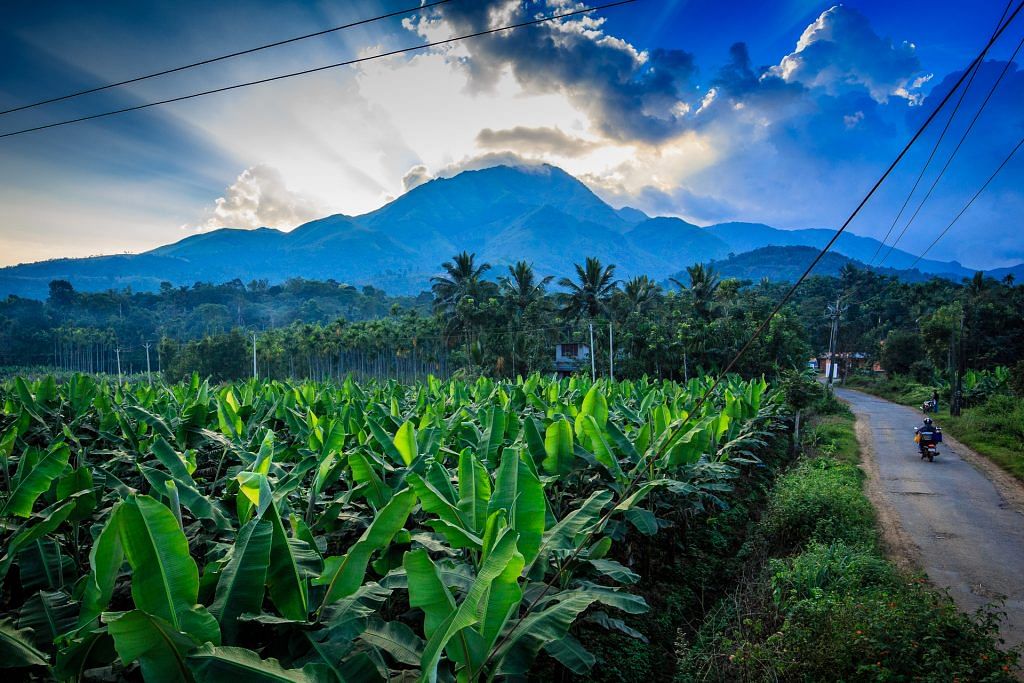 Wayanad hilly terrain. Photo: Brian Rapsey, Positive Footprints – World Nomads
Although the library has been around for almost 60 years, the villagers – especially women – did not have easy access to books until a few years ago. Despite her love of reading, tight schedules, busy farm life, and the distance and time to commute to the library, it was difficult for her to visit regularly to check out books. Her reading was limited to Mangalam, Manorama and other weekly magazines.
Since 2012, when I started at Pratibha Library, I have been delivering books to library members' homes six days a week. I give them two new books each time, collect them after eight days and keep records in the library register. I work according to the guidelines that the Library Council provides for the distribution and delivery of books.
Radhamani, the "traveling library". Photo: Brian Rapsey, Positive Footprints – World Nomads
Meanwhile, through constant interaction, I have become familiar with the tastes of different members. Every week I look through the library's book collection and try to find books that appeal to members' tastes. The library has more than 11,000 books in Malayalam, English and Hindi. We currently have 102 members, including some senior citizens. I carry around 25 to 30 books – a mix of genres – in a fabric tote bag every day so members can choose books of their choice. The cool weather in Wayanad is ideal for a stroll.
The avid readers of my ward now spend more time reading books as soon as they get home from work. People who work in the fields outside also take books from me while I'm on the way to their homes. Now that readers are no longer forced to limit reading to weekly magazines, they regularly read books of various genres. I really enjoy my ability to enable them to read and put a smile on their faces when they greet books that arrive at their home.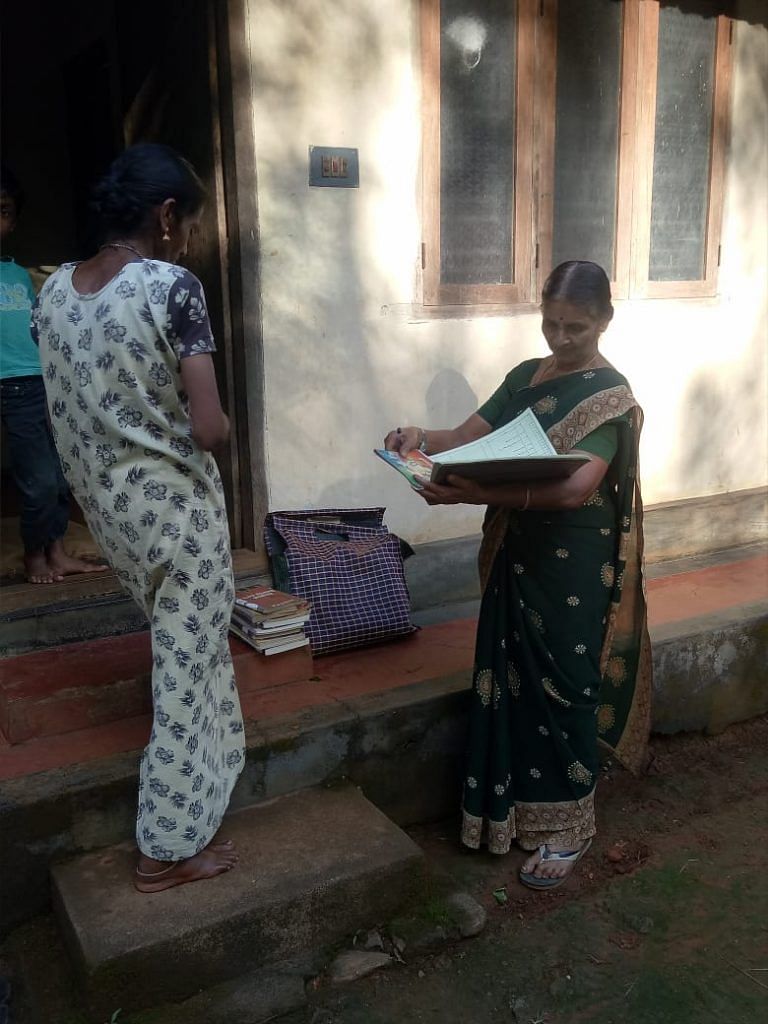 Record in a register details of books delivered to a member. Photo: Kabani
Over the years I've delivered an average of 500-550 books a month. That changed with the 2020 pandemic and lockdown that followed to minimize its spread. I am no longer able to reach all areas as some have been declared as safe zones. I can only deliver 300-350 books a month now. However, it was encouraging to see the positive impact reading had on some people amid the chaos that the pandemic brought. Most members, who felt at home and down during the lockdown, find peace by reading the books I bring to their homes.
It was also at this stage that I began making books available to all indigenous tribal children. It is a pleasure to see their excited faces when they see me with new books. Some kids call me on the phone to confirm my next route to their homes!
Over time, I have built strong bonds with all of the reading members. Some give me wonderful reviews of books they find interesting and encourage me to read them. I'll write down the titles of these books and make sure I take them home next time. In a way, these members provide an opportunity for me to develop my passion for reading. At the recommendation of a member, I recently read a book by Benyamin called 'Aadujeevitham'. It hit me deeply and Najeeb – one of the characters in the book – will live in my head forever, give me strength and motivate me not to give up, but to fight in adverse situations.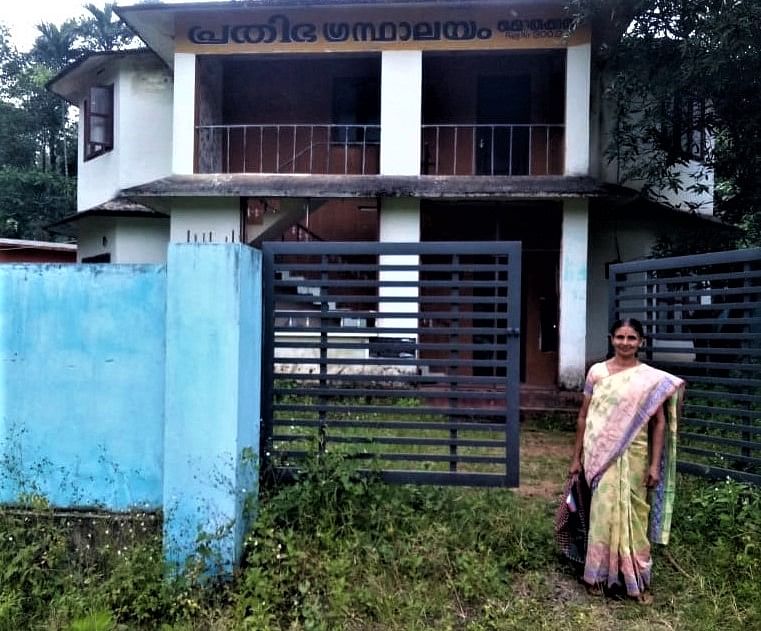 Radhamani in front of the Pratibha Library, ready to begin their daily walk. Photo: Kabani
I love everything about my job. It gives me the opportunity to expand my worldview by having interesting conversations and book discussions every day. I love to share books and daily life with people. My job taught me the most important lesson in life – what you give is what you reap. I treat all library members with affection and care, and in return, I earn respect from everyone.
My experience as a librarian also helped me as a travel guide, an additional role that I took on in 2014. When I realized that I had to learn more about an area completely new to me, I expanded my love of reading into travelogues. Travel books and books about various destinations around the world. The trust I have gained through interacting with members of the library has helped me interact with guests from around the world. That, in turn, helped me improve my English!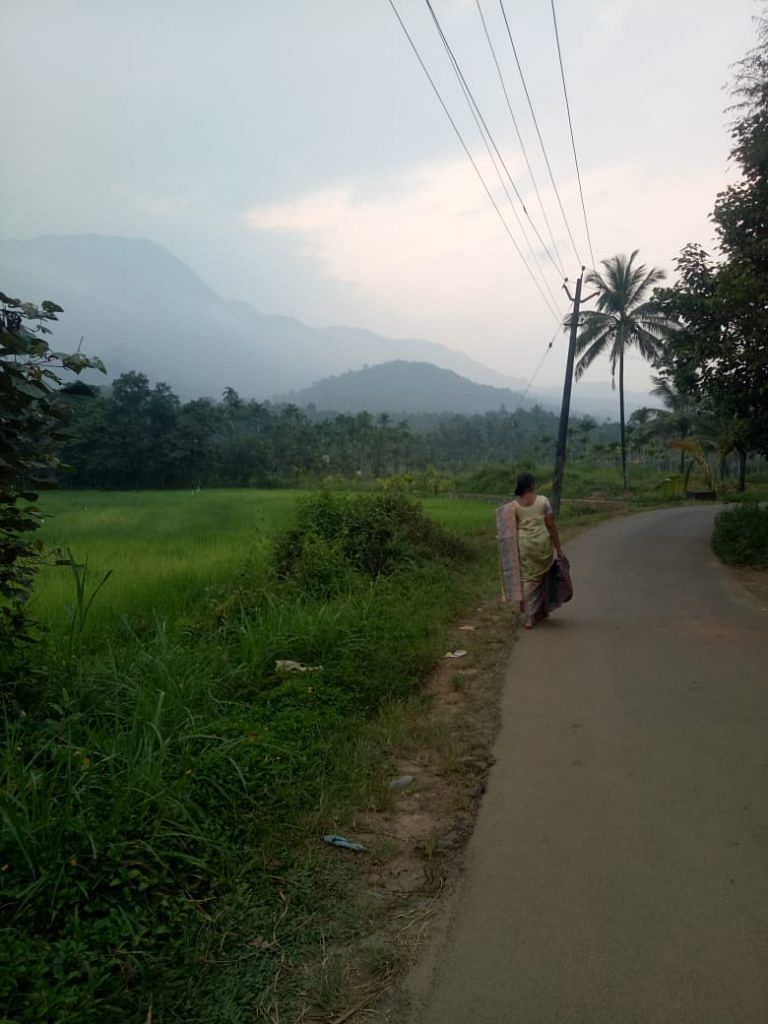 Radhamani on one of her regular walks through the village to deliver books. Photo: Kabani
Some people are reluctant to join our library as it costs £ 25. Those who can afford the registration fee pay themselves off. There are also those who enjoy reading but cannot afford the fee. I pay their registration fee from my earnings so anyone with a passion for reading can get books to read.
Some members feel that I should get an extra amount for going to their homes, but the excitement on readers' faces when they see me with my books is my reward. I am very satisfied that at the age of 63 I can walk up to 4 kilometers every day, deliver books to people and be their "traveling library".
The author is a border fighter for sustainable community development programs in her village of Mothakkara in Kerala. She is a biodiversity conservationist and a "traveling librarian" who makes books accessible to women and children in her village. She commutes across the village and works with credit unions to develop financial plans for families. Views are personal.
Voices of Rural India is a curated platform for rural storytellers. For perhaps the first time, it brings you stories from the rural communities of India in their own voices.
This article was republished with permission. Read the original article here and in Malayalam here.
Subscribe to our channels on YouTube & Telegram
Why news media is in crisis and how to fix it
India still needs more free, fair, non-segregated and inquiring journalism as it faces multiple crises.
But the news media is in a crisis of its own. There were brutal layoffs and wage cuts. The best of journalism is shrinking and making a gross spectacle in prime time.
ThePrint has the best young reporters, columnists, and editors to work for it. To maintain journalism of this quality, smart, thinking people like you have to pay for it. Whether you live in India or overseas, you can do it here.
Support our journalism
Read complete message